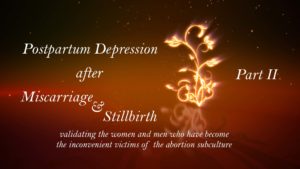 That moment when you find out you are pregnant – a new world is created. That child has altered the universe – their existence creates an entire world that will never be the same again. Each person they interact with will be changed, every person who loves them is changed. They have created an unending ripple in the cosmic reality simply by existing.
Judaism teaches a beautiful concept about murder – I know that sounded strange, let me explain. The great minds of the Jewish people teach us that to murder a person is to destroy an entire world and to save a life is to save an entire world. When Abel was killed, so were all his descendants and all of the good things he would have done. A world, the world that was meant to have him in it, was destroyed and a new world took its place – a world that wasn't nearly as wonderful. His impact was still felt because he had indeed lived a while, but the world of his future, and his future descendants – was obliterated in a moment of anger.
I know – the very concrete teacher of Ancient Near Eastern context is going all mystical on you – please indulge me just this once.
With my first pregnancy, a world was created – a new phase of reality where I was a mother to this specific child. I was  instantly in love, dreaming dreams and so incredibly and blissfully happy. Only now am I beginning to dare remember that sense of peace and happiness once more. What would it feel like to touch the skin of my newborn, what does it feel like when the baby kicks or sits on your bladder? What will my baby smell like when I hold him or her close and what name will we call them by? What quirks of their personality will melt my heart? Will they look like me, or Mark or like both of us? I was so sick – nausea woke me up in the morning and kept at me all day until I fell asleep from exhaustion, but that nausea meant that life was there and would soon be in my arms. At least, that's what I thought.
If you read part I then you know what happened next, and over and over again so I won't rehearse it. One by one, the worlds created by the conception of my children were destroyed – and no one noticed except for me. Entire worlds were obliterated, but the world just went on as though I shouldn't even pause and in fact irritated by my inconvenient grief. Seventeen years ago I lay on t he floor of the nursery wanting to die. I think I would  have died without the miracle that postponed my grieving.
I no longer remember the exact desperate, and broken words I prayed that day, but it went something like this:
"God, I want to be a mother more than anything else in the world, but if  it is not Your will then I need to know – because I am dying."
My body suddenly felt like a cool wind swept through me and I knew that we would have two children, neither of them biological. My sadness was still there but I guess you could say that the best way to describe my new state of mind was that it was now focused in a new direction. I pushed the pain into a dark corner, left it there and started researching adoption. A little over a year later, we were the parents of a set of fraternal twin boys – Matthew and Andrew. Andrew was born with serious disabilities and between the surgeries and the fact that the jailed birth-father was contesting the adoption, I was able to keep the memory of the miscarriages somewhat at bay because there was no longer time to think too much about it. (For those of you who are horrified that we were taking children away from their father, let's just say that the sexual encounter was not consensual, but forced.)
Although I adore my sons and would not give them up for the world, I have always been sad. Part of me died the day my first baby died, and by the third miscarriage, I had sunk deep into depression. Knowing we would adopt was a distraction – a distraction that possibly saved my life – but it was a band-aid. The pursuit of our sons was not a cure for the depression, it simply made it easier for me to ignore it. I was far too busy to be depressed – caring for a disabled child prevented me from having too much time to focus on the root cause of my constant sadness. I loved being a mom, but I have spent all these years under a horrible cloud.
Fast forward fifteen and a half years from the birth of our beloved children, and here I am suddenly in mourning. The first four days were spent screaming, crying, almost insanely grieving – then came the anger followed by absolute exhaustion. My limbs felt weak for some strange reason. I sleep all day because I have insomnia all night, and when I do sleep, I am having terrible dreams.  And then there are the days, like today, where I mostly feel dead inside. I pick up my Bible but my eyes bounce everywhere. I try to study archaeology, but my heart just isn't in it. I did manage to binge watch The Crown. I feel like I haven't slept in years – my mind is exhausted. Sometimes I get enough of a burst of energy to write.
And this is normal. This is what would have happened seventeen years ago if people had encouraged me to mourn, and had validated my losses instead of reducing me to shame. This is what would have happened if the Believing community was genuinely pro-life and not simply anti-abortion.
Losing a child – under any circumstances – there is nothing sane about it. We grieve how we grieve, for as long as we grieve. We grieve because we are moms and dads and grandparents and brothers and sisters and human beings who were meant to share that world with this new and precious person, but that world was destroyed and taken forcibly from us, it was stolen. We mourn because we are human beings who know what it is to love deeply. We mourn because we have lost someone who can never be replaced. We mourn because it is the right and healthy thing to do.