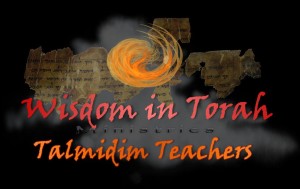 Hello all – you've probably noticed that we didn't have a teaching this week. It's Purim and I was really hoping to play Esther as the definitively prettiest panelist, but we had too many people who couldn't make it tonight. I even have a Tiara and a sparkly scepter and everything – I was prepared.
Just in case you've missed these teachings, I am posting a link to my youtube playlist of the teachings we have done so far. Please let people know about this free teaching resource and definitely check out the ministries involved because everyone gives a lot of their time studying and putting these things together (especially RC Cardenales, who is our tech wiz).
Rico Cortes, Wisdom in Torah
Ryan White Rooted in Torah
Daniel McGirr Ancient Covenants 
Matthew Vander Els Founded in Truth
Joel Sanchez Crucified Life Ministries
and of course me, but it would be profoundly silly for me to link you to my website – you've already found it.
We'll be back next Wednesday at 8pm EST, and we limit it to 90 minutes.  Please like our youtube channel and our facebook page