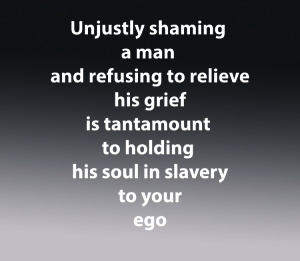 I had a dream a few nights ago that puzzled me deeply. In it, I was in a schoolyard and I became aware that I was a carrier of Tay-Sachs, a rare, tragic genetic disease that begins at 3 to 6 months and slowly takes the life of a child by their 4th birthday. To develop it, a child must have two parents that are recessive genetic carriers (meaning that the parents have no symptoms whatsoever, the affected allele being effectively hidden by the dominant allele and therefore dormant), and the odds of these parents producing such a child is 1 in 4. It is almost entirely limited to the Ashkenazi Jewish population and is one of the most horrific things I can imagine a child or their parent having to endure.
.
I awoke entirely puzzled. Despite any appearances from my last name, I do not have a drop of Jewish blood in my ancestry. On top of that, I am barren. Not only can I not have the Tay-Sachs mutation, but even if I did it would not matter because I cannot have children and my husband is not of Jewish descent either. So I knew that the Tay-Sachs represented something else, something hidden, something I would have in common with someone who is Jewish – something hiding in them as well but potentially devastating. And it was something I was about to learn about, hence my presence in the schoolyard.
.
I prayed about it for two days and mulled over different possibilities, knowing they were wrong. Sometimes the dream is there to get us curious enough to really listen to what God has been saying for a long time, but in this case, it was waiting for a trigger to help me understand what it was about. I will be brief in explaining the trigger because I want to emphasize our duties towards one another and how we can more effectively love each other. I honestly think this is one of the most important things God has ever revealed to me.
.
A couple of weeks back, I wrote a letter to someone who viciously betrayed me 10 1/2 years ago. I did what I could not do at the time as a new believer; I confronted this church pastor about his lies, about the gossip and about his misrepresentation of me to the entire congregation over the phone and behind the pulpit even though he never once came to me with his accusations.  It went on for months before I quietly left, very confused. Well, his response was that he didn't even remember who I was (which, if I revealed the entire situation, you would see was quite impossible) and that he "wasn't accusing me of lying BUT" the elders at the church were "too nice" to have ever allowed him to do such a thing (even though one couple came to me later deeply ashamed).  So, long story short, he is still a liar and had no intention of owning up to his sins (which he said were covered by Jesus' blood anyway so he wasn't worried about it).
.
So last night I was praying for justice.  I was ruined in that community, and over the years I have prayed for a resolution whenever the feelings of hurt would surface. I asked God to judge and rule between him and myself. This proclamation from the Amidah (the prayers Jews make three times daily) came to mind, "And let us not feel inner shame forever." And I finally got an answer, "You are praying for the wrong thing. You are willing to settle for revenge, for Me judging him, because you still don't know what the problem is. The problem is that he unrighteously shamed you in front of the entire community and your honor has never been restored. Revenge can't restore the honor that was taken from you and can't remove your shame. All you want is to not feel ashamed anymore and you want your honor back. It is a good thing to want. He wasn't willing to give it back so ask Me for that."
.
I was dumbfounded. All that time it wasn't hurt, or bitterness, or unforgiveness, but a very deep feeling of inflicted shame and a profound sense of powerlessness to do anything about it. I stopped to think about my past and all the horrible things I did before I was a believer and I feel no shame over them. After all, the shame I once had over those things was a righteous shame, and when I repented I had no more need of it.  I was no longer Karine who wrote internet porn but Tyler who helps believers learn about the character of God. The shame I earned could be taken away through repentance and restoration through the blood of Messiah and learning to live as a new creation in righteousness – but the shame that was forced on me as an unwanted violation was not a shame I had the power to remove from myself. I could not change the lies people believed about me and I could not make the liar retract them. So I prayed.
.
"Father, please remove my shame and if it be Your will, restore my honor." And my shame was gone, like it had never even existed, but it left open roads all through my awareness and I could see everything that shame had touched and influenced.
.
Once it was gone, I realized why my dream had compared it to the evil Tay-Sachs mutation. It was there, invisible and even I wasn't aware of it – but it was always ready to taint anything that came from me. I have lived my life doing everything possible to avoid being shamed anymore; I was living defensively, desperately needing constant validation, looking to be honored by others, seeking for ways to overcome that deep sense of shame that was brutally and cruelly inflicted onto me by someone I loved dearly and trusted in my naivete. And I am not alone in this. This world is filled with people who are deeply ashamed – oftentimes because their parents used it as a control factor, or because someone wanted to destroy them personally, or for whatever reason. Because the shame did not result from personal sin, but came externally, they cannot simply repent and live with honor and have that shame just vanish. The shame was inflicted by others, and must either be removed by those who inflicted it (if they are merciful), by those who can make a public legal ruling of vindication, or by God (Who is indeed merciful). The honor was stolen, and must be restored.
.
Because we do not live in an honor/shame culture, but an innocence/guilt culture, people often feel misplaced guilt because they do not realize that what they are really experiencing is shame. They feel condemned, and this can often grow so overpowering that it becomes full blown depression or even results in suicidal thoughts and actions. This is why, when we realize that we ourselves have wrongfully or even needlessly shamed someone either privately or in public, we must work towards the restoration of their honor if we indeed desire to live out the commandment to love our neighbors. If we shame privately, then we restore them privately (or publicly if the damage we did was bad enough and will not cause them more embarassment) and if we shame publicly then we must seek to restore publicly. It is never "no big deal" when we erroneously damage someone's honor either carelessly or with intent – but our current culture considers it to be somewhat of a hobby, as well as a first amendment right.  Even believers who claim to follow the commandments are quick to shame people on social media without feeling even a twinge of remorse (or actual evidence). Shaming people is fun, but it is also deadly and it is oftentimes unjust and presumptuous. No one has the right to shame someone if they have not sinned, and especially if they have not sought out private correction first. And if the whole world is already shaming someone, we have no righteous need to add to it. But we don't generally want to restore, because restoring those we hurt is embarassing. We have to lose face by admitting that we were unrighteous in our actions.
.
When I was 27 years old and not a believer, I did something very callous and uncalled for to one of my employees and shamed her publicly. When I found out that I was wrong, I restored her publicly. I didn't have the option of making my sin go away, but I was able to sacrifice some of my public honor in order to give hers back.  I owed it to her. We all owe it to each other. When we refuse to restore honor to those we unjustly have shamed, we are choosing to allow our personal egos to hold their souls in slavery. I have no doubt that everyone who reads this can remember having their honor stripped from them and never restored – and from my reading of scripture, it is a basic human drive and need to have honor in the eyes of one's peers. We don't have the right to deprive someone of that honor lightly. Torah says that when we steal, we must pay back four fold, and I think we would do well to apply it to the concept of stolen honor.